anuary jump-started things with me flying to Illinois to play the psychotic biker Simon in Heroic Age Studios' new horror film TRICK AND TREATS. Back in town, I was interviewed by Jason Horton and Sean Reid on the Filmmakers On podcast, which you can hear here... and on Amber Lynn's RockNSeXXXyUncensored show, which you can watch here. And GARDEN PARTY MASSACRE made another TOP TEN list, thanks to Horror News Network!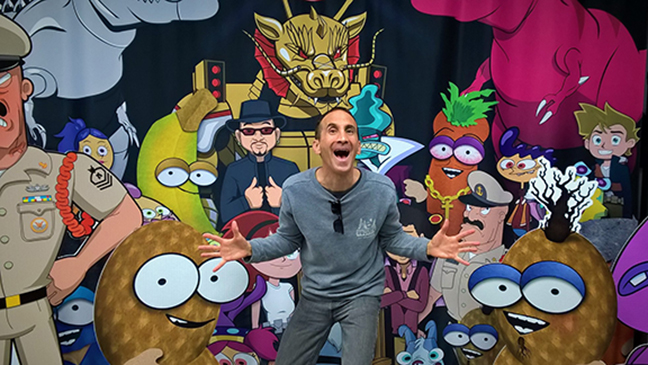 Feeling a little animated at the 'Filmmakers On' podcast.
February found me getting cast as an older Groucho Marx in A Regular Afternoon in 1967--a new film by Adam Schaudenecker where I sing and dance--and as performance artist Steven in Water Dawg--a nutty film Christopher Baiza. Then I had an incredible photoshoot with John Skalicky Photography for some new headshots to accompany my favorite ones from Josh Patterson Photography.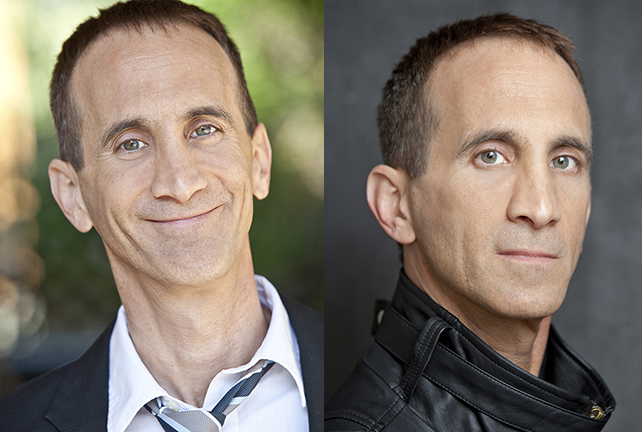 Headshots by the amazing John Skalicky.
March meant GARDEN PARTY MASSACRE was finally released on DVD and Bluray! You can get your own copy at Amazon.com, Target, Best Buy and other places. I also signed with manager Shaun Blayer of Strangeland Oddities (see the dedicated page here) and updated my website with a slick new landing page.
In April, I filmed A Regular Afternoon in 1967 and did an interview to be a part of For The Love of Horror--a new documentary by Josh Graves. GARDEN PARTY MASSACRE got three new video reviews from JW of "Horror Quickies Reviews", Noah Kaser and Shawn C. Phillips; DEADLY REVISIONS was highlighted in blogger Kerry Droll's Independent Horror Films Spotlight and It Ain't All Black and White Unless It Is was highlighted in her Short Films Spotlight. I also went to the premiere of Dustin Ferguson's RoboWoman, where my character Robby seemed to be a hit.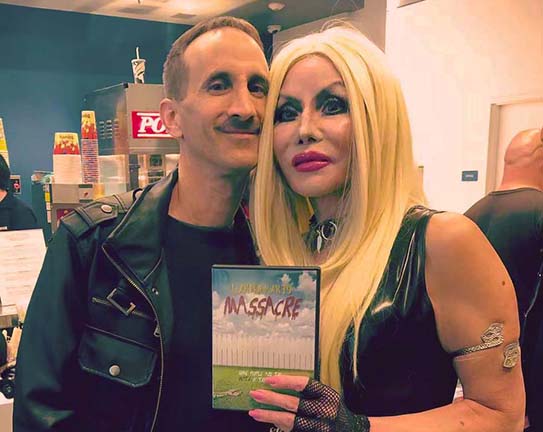 Gregory & Dawna Lee Heising at the ROBOWOMAN Premiere
May brought the release of Paul Hyett's horrifying film THE CONVENT (aka "Heretiks", re-imagined from my screenplay). Kerry Droll featured GARDEN PARTY MASSACRE in her Independent Horror Film Spotlight and I shot my scene for Water Dawg. I was also hired to write the pilot for Jack Hunter's new horror/drama series WINTER HAVEN and shot some scenes for Dakota Gamble's film FACADE.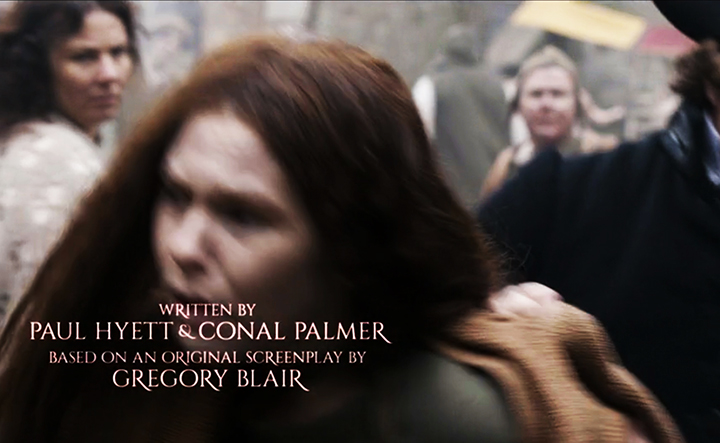 Front credits for the film THE CONVENT (aka HERETIKS)
In June, I wrote a chapter for Christian Ackerman's essay book My Favorite Horror Movie: Scream Warriors and then flew to New York to play Famine in Adam Steigert's THE HORRIFIC EVIL MONSTERS. While there, Adam and I were interviewed by the Buffalo Niagara Film Office's "Behind The Camera" which you can watch here. I also finished the pilot for WINTER HAVEN.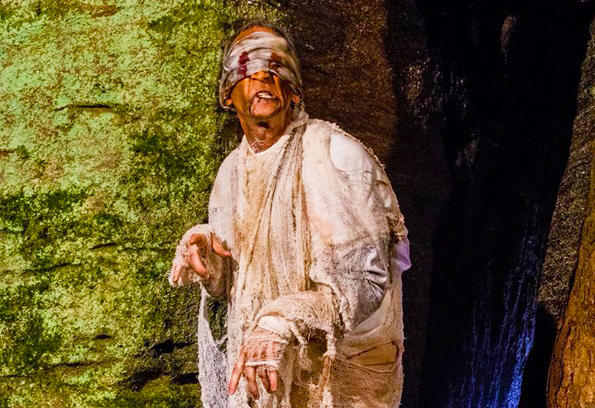 As Famine in THE HORRIFIC EVIL MONSTERS
In July, I was blessed to be a guest on the Dead for Filth podcast with host extraordinaire Michael Varrati. You can listen to that here. I shot an interview on indie filmmaking for Jason Horton's new documentary Micro-Budget Marauders and did some screenplay consulting...in between finishing Episode 2 of WINTER HAVEN.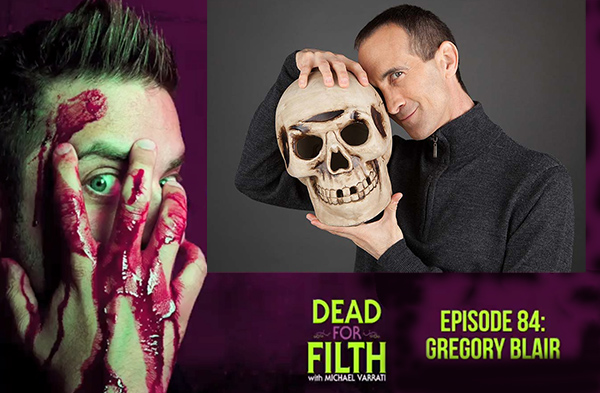 'Dead For Filth' podcast appearance promo.
In August, I was featured in B&H's new series "Show Us Your Shot" where I discuss the making of the Evil Dead homage scene from DEADLY REVISIONS, which you can watch here. I also finished Episode 3 of WINTER HAVEN, was hired for more screenplay consulting and was cast in Leon J. Brumby's western OF MYTH & LEGEND.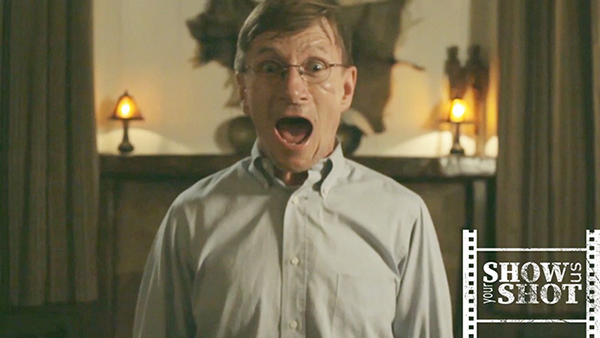 Screen grab from Deadly Revsions for Show Us Your Shot
September was wall-to wall screenings. FANG had four screenings--including the L.A. premiere at the Lucky Strike Film Festival where I won Best Actor and the film won Best Feature and Chase Dudley's BEASTS OF THE FIELD had its World Premiere at the E-Town Film Festival and won Best Picture!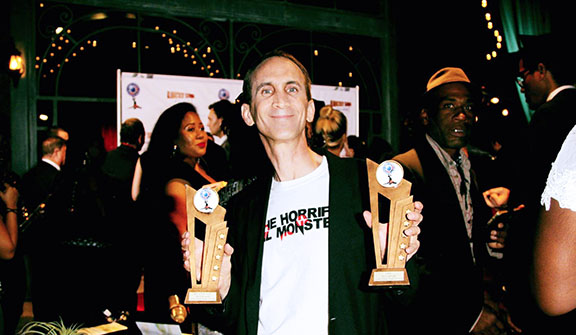 Hefting awards for FANG at the Lucky Strike Film Festival.
In October, GARDEN PARTY MASSACRE was released for streaming exclusively here on Amazon Prime. It gets a wider streaming release in the coming months. I was a guest on the Sacrificial Terror Podcast (listen here) and had an interview spotlight in "Show Us Your Shot" come out which you can read here . I filmed scenes for my role in Brandon Metcalf and Corey MacIntosh's webseries UNNECESSARY FORCE, signed on to play Freddy Krueger in a new fan film series by Mike Lampkin and finally started a Patreon page for people to support my artistic endeavors! Check it out here!
In November, I had the honor of being on the Zed Fest Film Festival's Filmmaker Panel with actress extraordinaire Lise Hart and did a signing of Christian Ackerman's My Favorite Horror Movie: Scream Warriors, which you can buy here. I also did more screenplay consulting, auditioning and filmed the lead role in STAY AFTER--a shocking new short film by Kim Queen.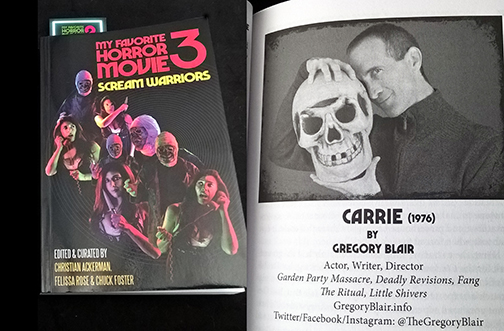 Cover and inside of My Favorite Horror Film
December gifts included a screening of my short film It Ain't All Black and White Unless It Is and the World Premiere of A Regular Afternoon in 1967. I was interviewed on The Movie Raid (which you can listen to here) and by Voyage LA (which you can read here). I did a signing at Dark Delicacies for the bluray release of Aaron Mento's UGLY SWEATER PARTY...and the year will end with my character Enrico making his debut in Leonardo Corbucci's CYBORGS UNIVERSE which premieres Christmas Day on Amazon!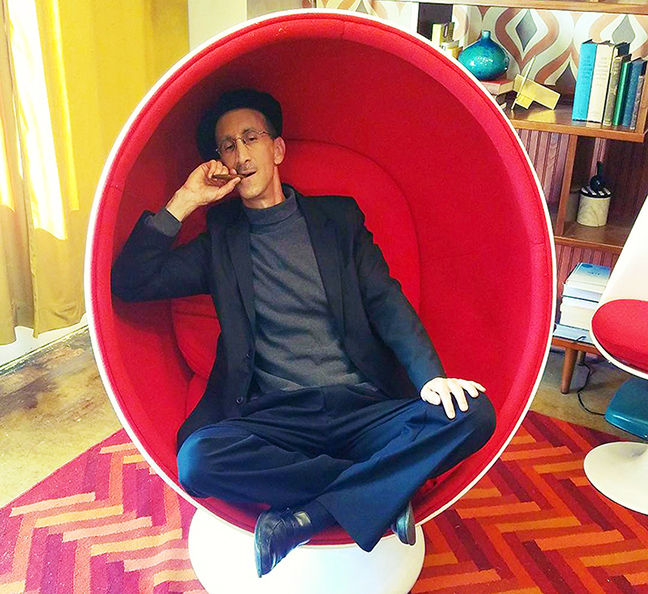 As a drug-tripping Groucho in A Regular Afternoon in 1967
Throughout the year, I went to a bunch of other premieres, screenings and the like--too many to bore you with--but standouts included...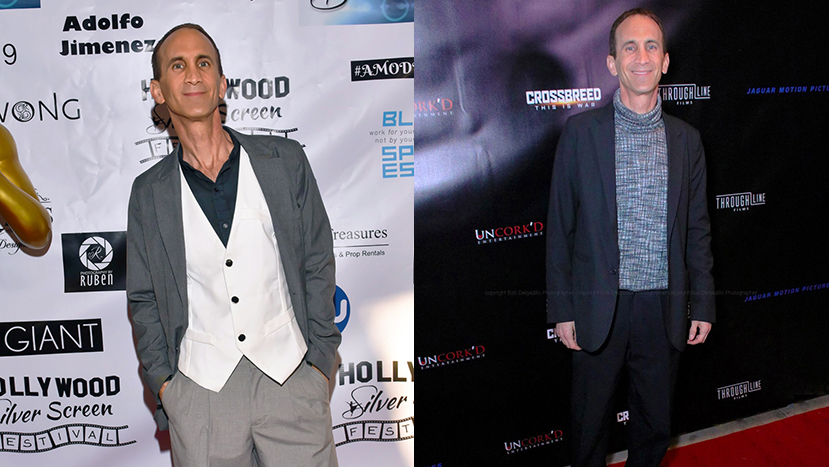 At the Hollywood Silver Screen Film Festival (left)
and the L.A. Premiere of Brandon Slagle's CROSSBREED (right).
Finally--as always--I send warm wishes to all you who have stumbled upon this recap. Be kind to yourselves, to others and to animals. Do helpful, constructive things. Be patient. Be gratfeul. Spread love and warmth wherever you go.

And be fabulous!
~Gregory
Have you see my movies?
My comedy/horror
GARDEN PARTY MASSACRE
and my mystery/thriller,
DEADLY REVISIONS
starring Bill Oberst Jr.
are both on Amazon Prime!
GARDEN PARTY MASSACRE
:
Click here
DEADLY REVISIONS
:
Click here