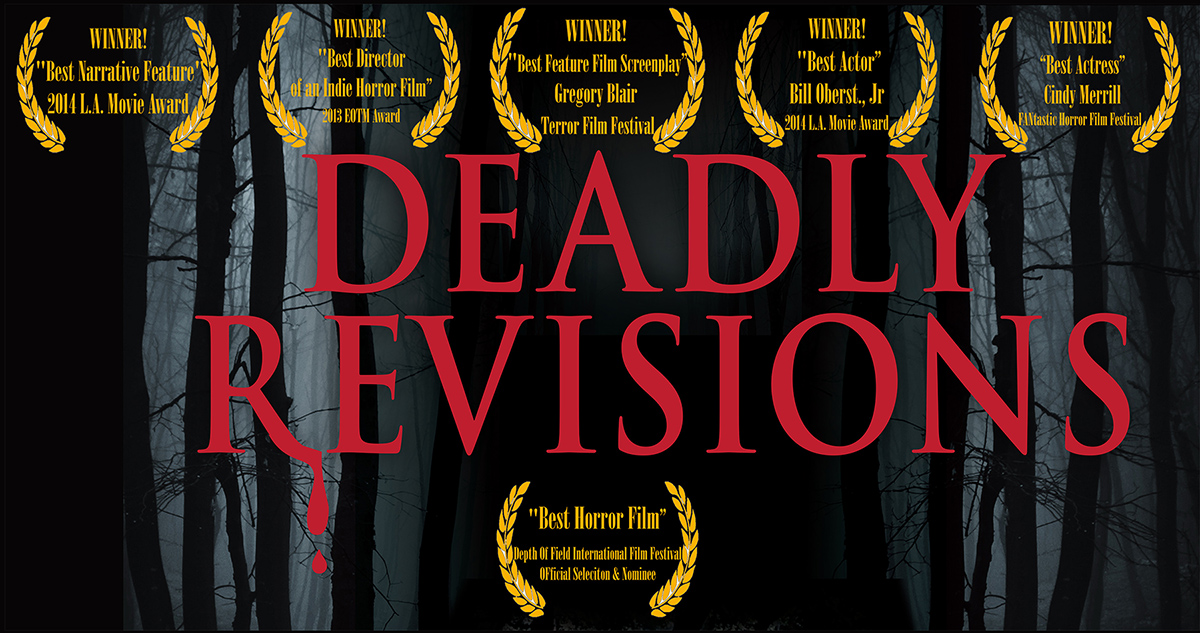 January was fun from the start as I performed in a comedy showcase with fellow actors who study with amazing Stan Zimmerman. So nice to be surrounded and supported by such wonderful, talented people!
February was spent on the final post-production work for DEADLY REVISIONS. I pulled out most of what was left of my hair.
In March, I shot scenes for an episode of the 3rd season of the hit web series OLD DOGS & NEW TRICKS, and did some writing on "Natural Born Filmmakers"--a new film by Steve Oakley.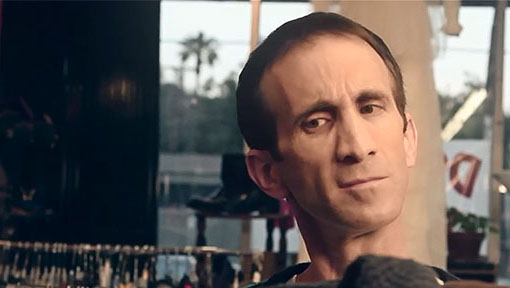 Hearing something strange in "Old Dogs & New Tricks"
April had me doing a table read of new screenplay called "Hey-Zeus" as well as shooting my scenes as a besieged, mad-as-hell director in NATURAL BORN FILMMAKERS. We also started getting DEADLY REVISIONS out to film reviewers and festivals and started getting our first good reviews!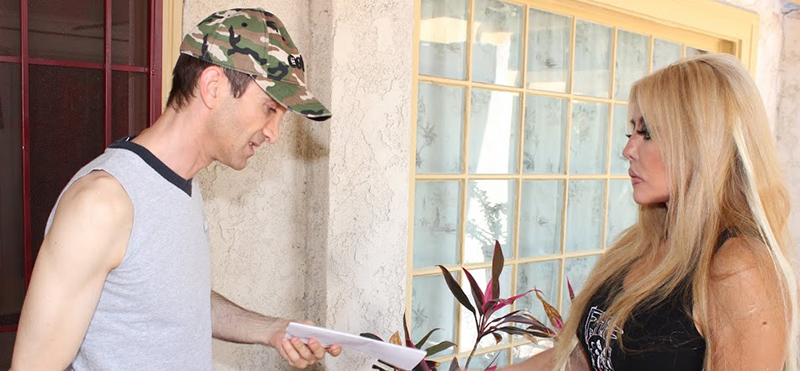 With Dawna Lee Heising as my hateful wife in "Natural Born Filmmakers"
May was all about marketing materials for DEADLY REVISONS and by June, the uber-talented Sue Bowen had created an amazing poster for us!
July meant the first of my three episodes on LOVE THAT GIRL aired. I play Weird Wendell--a crazy neighbor who's a cross between Christopher Lloyd from Taxi and Kramer from Seinfeld. We also began to be notified that DEADLY REVISIONS was an official selection of several film festivals!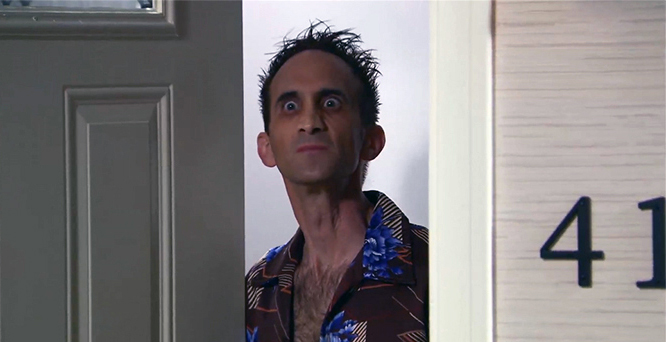 Me as crazy neighbor Weird Wendell in "Love That Girl"

August, I shot scenes for the feature DYSFUNKTION and we got more festival acceptances and more good reviews for DEADLY REVISIONS!


In September, DEADLY REVISIONS had its Los Angeles premier and picked up the L.A. Movie Award for "Best Narrative Feature" and "Best Actor" for Bill Oberst, Jr.! We also learned DEADLY REVISIONS was nominated as "Best Horror Film" in the Depth Of Field International Film Festival!

Then…October! I shot the lead role in HE WAITS—a short film written by Cheryl Compton and directed by Sam Ghazi. Then DEADLY REVISIONS had its New York premiere at the NYC Independent Film Festival and its San Diego premiere at the FANtastic Film Festival where our leads (Bill and Cindy Merill) won "Best Actor" and "Best Actress"!

November, I began a crime drama script for a producer who has tagged me for a lead in the film. I also won "Best Feature Film Screenplay" for DEADLY REVISIONS in the Terror Film Festival!

In December, I went to the Dallas premiere of DEADLY REVISIONS at the Twisted Tails Film Festival and, motivated by all the films and folks there, once back decided to announce my next film: a crazy comedy/horror film called GARDEN PARTY MASSACRE! So 2015 should be full of fun!

As always, I send warm wishes to all you who stumble upon these words.

Be authentic. Be thoughtful. Be fabulous!

And above all else: love.


~Gregory