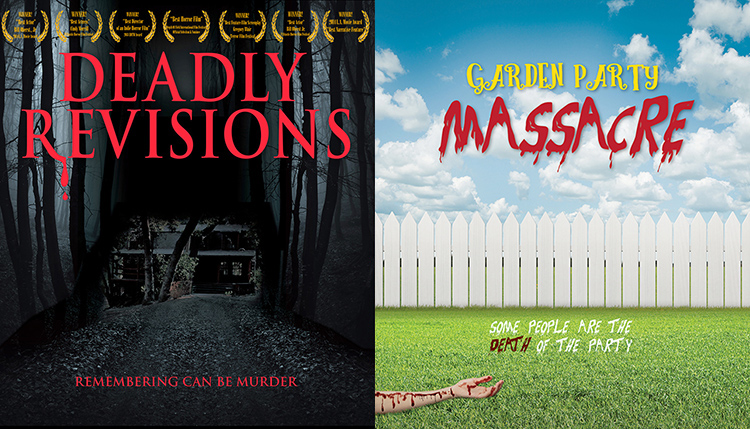 Hope everyone's year has provided some great memories! Here are a few of mine...
January was filled with auditions, screenings, editing my film GARDEN PARTY MASSACRE and getting new pictures by Josh Patterson Photography. Here are a few of the shots: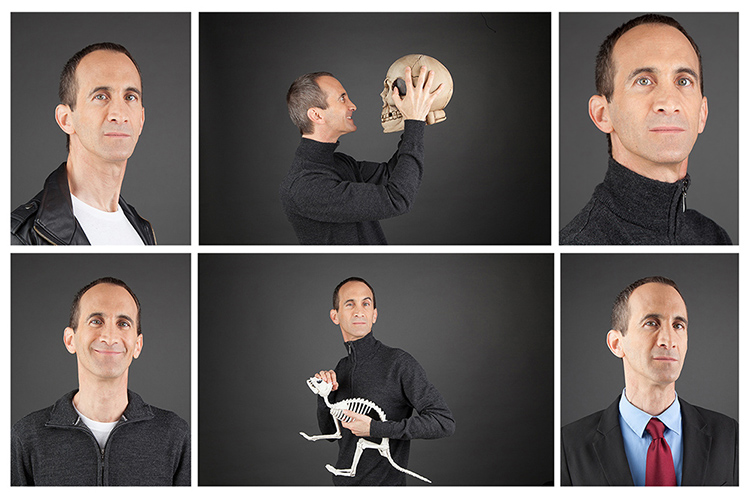 In February, I landed a plum role on a new drama feature film called LOOK BACK as well as a nice cameo in a niche noir film called TRILOGIE DE TRAGEDIE and hit the red carpet premiere of Season 4 of Child of the 70s, where I appear in the final episode. I also was hired for more writing consulting jobs and helped two different writers with their very promising scripts and a third with his pitches. And DEADLY REVISIONS earned a nomination for "Best Indie Horror Film" by Horror Society!
March Madness! We shot TRILOGIE DE TRAGEDIE which included Tiffani Fest and Andy Gates (from GARDEN PARTY MASSACRE) as well as Felissa Rose Esposito Miller of "Sleepaway Camp" fame. I did an interview for Justin Kincaid's FilmFervor and a table read for Richard Greenwood Jr.'s wicked new project GRID.
In April, I worked with Chance Cole (special effects) and Bryan Aspey (opening credits song) for GARDEN PARTY MASSACRE. I was hired for two more script consulting jobs and shot scenes for the much-anticipated feature DEATH HOUSE--a film full of iconic horror stars like Robert England and Dee Wallace. I also found out my screenplay "Kitty" made the top ten finalists in the Writers and Filmmakers competition!
In May, composer Christopher Carlone began work on the GARDEN PARTY MASSACRE score. I shot an episode of the new TV show DEEP UNDERCOVER as well as some scenes for the Brian Sturges film WALL OF FLESH, and a music video for Blonde Redhead. Then, I did some some voice work for the feature film "Open" before heading to Idylwild to shoot my hilarious scenes for Aaron Mento's horror/comedy UGLY SWEATER PARTY.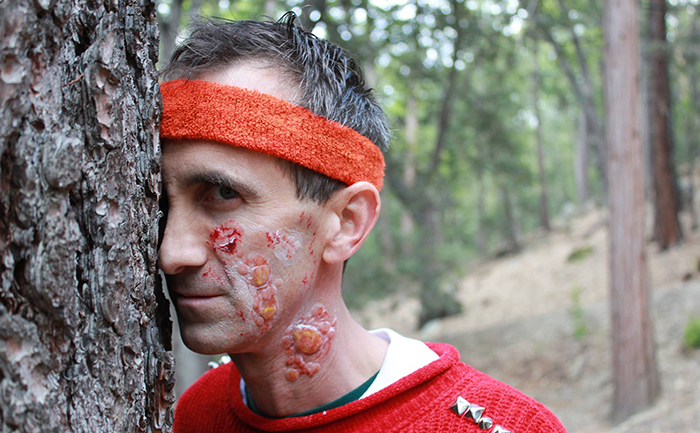 The make-up effects for UGLY SWEATER PARTY...before they started bubbling!
June started with an episode of AbsurdTV for director Mark Schaefer; I played a teacher plagued with unusually obnoxious students. I also began preproduction for IT AIN'T ALL BLACK AND WHITE...UNLESS IT IS--my new short film noir piece starring Mikhail Blokh of DEADLY REVISIONS. And GARDEN PARTY MASSACRE got its special effects and score completed.
July found me helping to get GARDEN PARTY MASSACRE's offical poster set, filming IT AIN'T ALL BLACK AND WHITE...UNLESS IT IS and wrangling the post production elements as well as starting work on a scene from NEXT FALL for an acting showcase.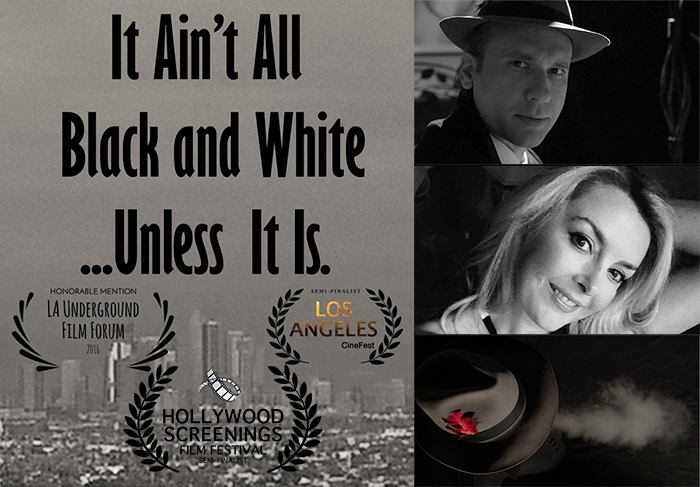 In August, I started sending IT AIN'T ALL BLACK AND WHITE...UNLESS IT IS out to film festivals and shot my first scenes for LOOK BACK, which is being filmed in stages. Took part in a reading of "Mobster Memoir"--a new pilot by Nicholas Tana (creator of "Hell's Kitty"). Then, more rehearsals for the showcase and two more film offers!
September was a busy month for auditions but, in between, the trailblazing Scott Schofield and I rehearsed for and then performed the LAST FALL scene in the Stan Zimmerman showcase. What a treat!
October got crazy! More writing consulting...and offers for FOUR new acting gigs! The first is a womanizing dance instructor in the brutal horror film SERENA WAITS and the second is a dorky teacher in a new comic webseries COMEDY SCHOOL FOR GIRLS--both of which I shot in October. The third is a dopey henchman in a new webseries called THE HENCHBLOG and the fourth is THE EMOTIONAL IMMUNE SYSTEM--a new play of monologues...and mine is gut-wrenching! Somehow, I still managed to hit the Shriekfest Film Festival Opening Night Party.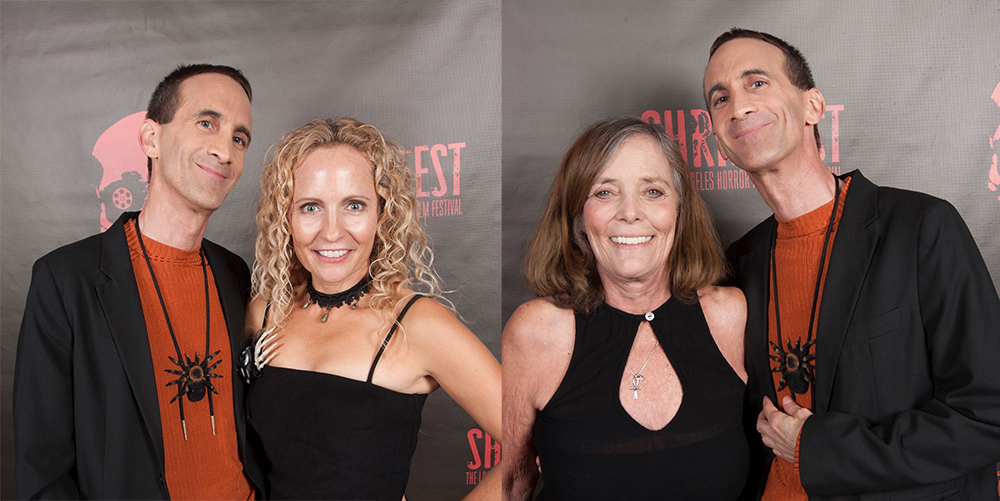 Denise Gosset (l) and Eileeen Dietz (r) with me at Shriekfest.
In November, I did script consulting for HIM--a new project that actually has a role written into it especially for me! I also hit the American Film Market with friend and fellow filmaker Petra Lo and saw DEADLY REVISIONS displayed for sale in the Indie Rights office, met lots of new people and ran into familiar faces as well. Then rehearsals and the "one night only" performance of the THE EMOTIONAL IMMUNE SYSTEM...the night after IT AIN'T ALL BLACK AND WHITE...UNLESS IT IS had a screening at Sprrkle Media's Short Film Festival!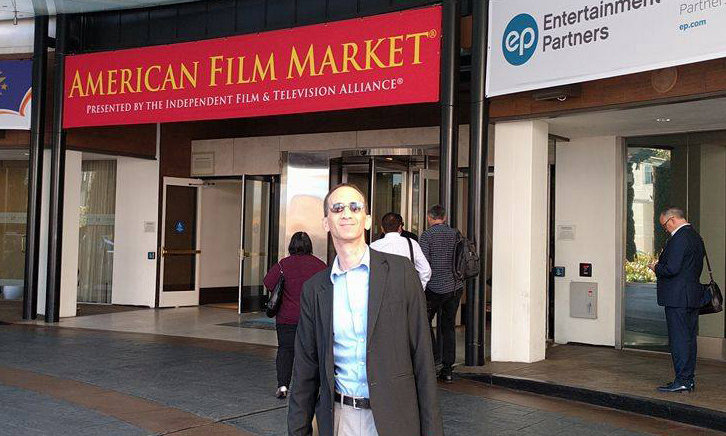 In December, GARDEN PARTY MASSACRE entered the home stretch of post at last, IT AIN'T ALL BLACK AND WHITE...UNLESS IT IS became an offical selection of three more film festivals and HERETIKS (based on my screenplay) was listed as the #1 horror movie to watch out for in 2017 on Tom Holland's Terror Time! I also started a creepy new script, currently called THE CONVALESCENCE, and was cast as (another) nasty villain in a new hush-hush feature that shoots next year. Bwahaha!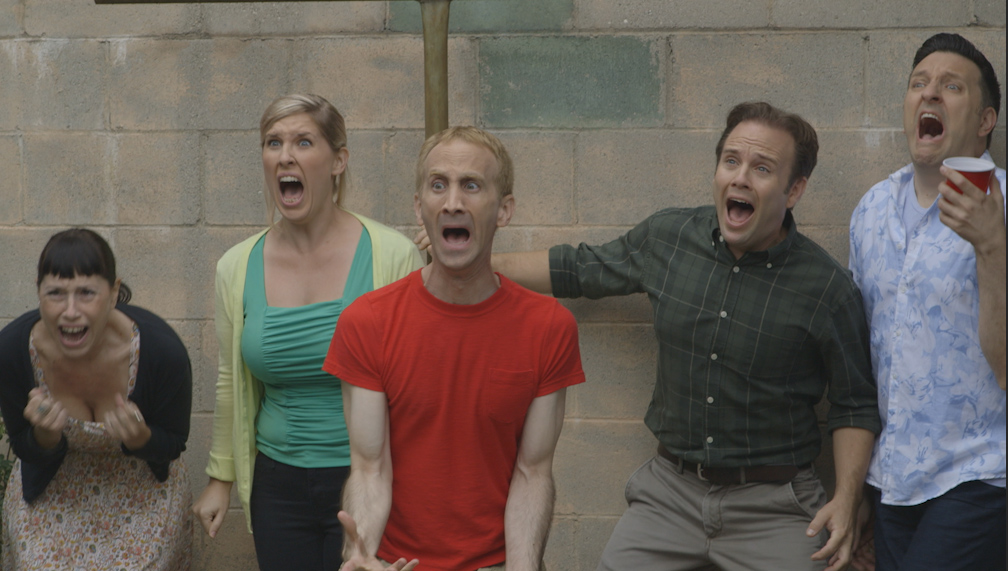 The guests of GARDEN PARTY MASSACRE.


Finally--as always--I send warm wishes to all you who have stumbled upon this recap. Kind words and deeds become more and more meaningful as our world struggles with the harm that hate and greed breed. So be the balm. Be part of the healing. Spread love and warmth wherever you go.

And be fabulous!


~Gregory