challenging year, fraught with drama, unrest and loss. But even in the darkest of times, we must march on. Here's how I did...

I hit the ground running in January on the set of David Fincher's Netflix film MANK, starring Gary Oldman...and having my character Enrico make his debut in Leonardo Corbucci's CYBORGS UNIVERSE. I was also cast in and filmed scenes for Romane Simon's new series "Dawn of the Zombie Apocalypse".

And...drum roll...I signed with Pureflare Talent Agency for theatrical representation for film and television!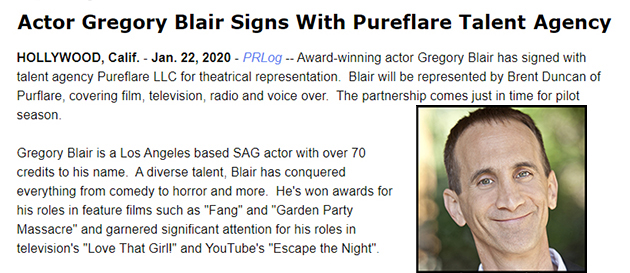 From the press release announcing the new partnership
February found me hired for more script consulting and filming a fun cameo for Aaron Mento's crazy new film 16 Bits. I was also a judge of the 2020 Stage It! 10-Minute Play Festival and a special guest speaker at the Bonita Springs International Film Festival where I gave a presentation on filmmaking and my film IT AIN'T ALL BLACK AND WHITE...UNLESS IT IS screened.
March meant the beginning of COVID19 quarantine, but I was still able to be "virtually" productive via screenplay consulting and two podcast interviews: Mike Doyle's The Movie Raid (listen here) and Brian Sturges' UnNecessary Talk (listen here). And Jody Barton's For Jennifer was released; I have a tiny blink-and-you'll-miss-it cameo in that.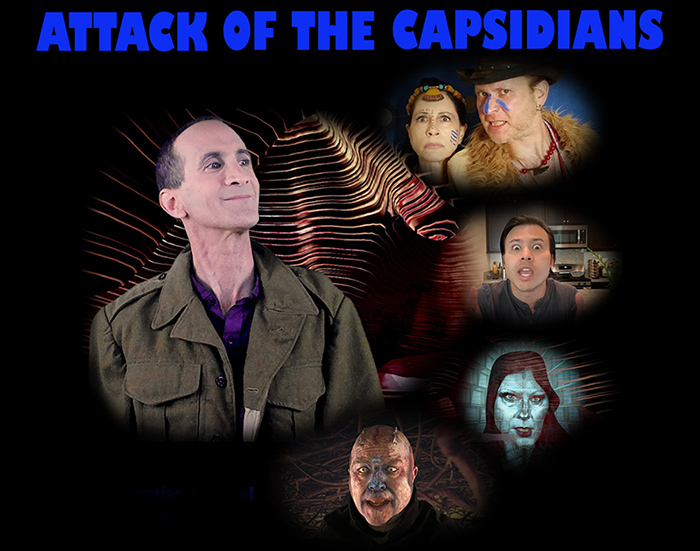 The cast of my Doctor Who valentine film, made in quarantine.
In April, with quarantine still in place, I began a short film project that could be completed with all participants in isolation. The result is ATTACK OF THE CAPSIDIANS--a Doctor Who valentine which you can watch here. And the month ended with a bang as I booked a bucket list role: the monster Roy Cohn in Tony Kushner's masterpiece ANGELS IN AMERICA! Read more about that here.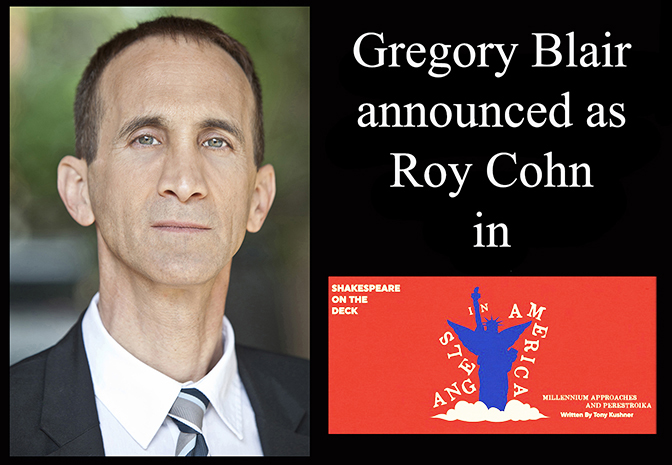 Tagged to play infamous lawyer Roy Cohn in ANGELS IN AMERICA
May brought more screenplay consulting and the festival release of Kim Queen's dark drama STAY AFTER, where I star with Michael Vaccaro--just days before IT AIN'T ALL BLACK AND WHITE...UNLESS IT IS was announced as an official selection of the We Make Movies International Film Festival!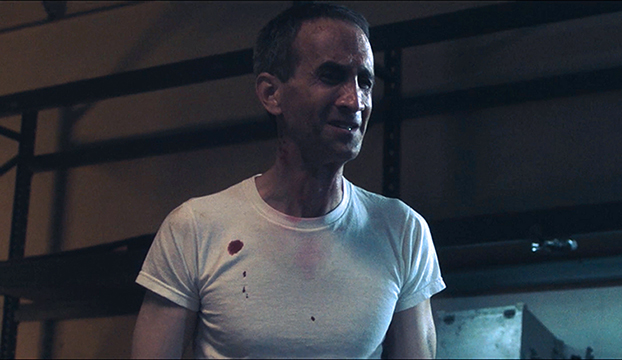 Playing the emotionally tortured Mike in the film STAY AFTER
In June, I did more screenplay consulting and auditioning as well as partaking in a special charity signing of Christian Ackerman's My Favorite Horror Movie to benefit the Black Lives Matter LA organization.
July found me co-authoring Daryl Hajek's screenplay for BLOOD BLOSSOM, based on his novel. I also did an interview with Adam Steigert about his film FANG which you can watch here.
In August, Hunter Johnson's revenge flick SERENA WAITS made its debut. I play womanizing dance instructor Elijah and you can see me get what I deserve in the film's opening here. I was honored to be a part of the 11th Annual New Media Film Festival with a special video appearance about my film DEADLY REVISIONS and started a new script about a famous musical group.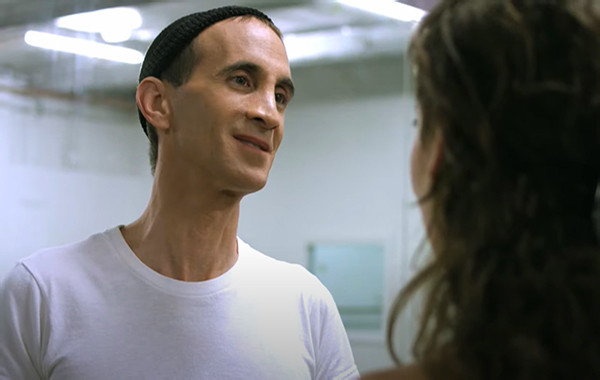 As womanizing dance instructor Elijah in SERENA WAITS
September, I finished the new script and did some voiceover acting for two episodes of Season 2 of Lonely Spectre Productions' horror podcast IT LISTENS FROM THE RADIO. The We Make Movies International Film Festival screened IT AIN'T ALL BLACK AND WHITE...UNLESS IT IS and I was interviewed on The Indie Horror Film Creative which you can watch here.

And this was the month I won BEST ACTOR for "Beasts of the Field" from the Imaginarium Convention Independent Film Festival! You can read about that here and watch a clip below.

As beaten-down Lester in BEASTS OF THE FIELD.
In October, Season 2 of Lonely Spectre Productions' horror podcast IT LISTENS FROM THE RADIO came alive. You can hear my voiceover work as a demon in "Talking Boards & Tupperware" and as a creepy old man in "Father's Office". I was also a guest on Dawn Fields' Filmmaker's Town Hall.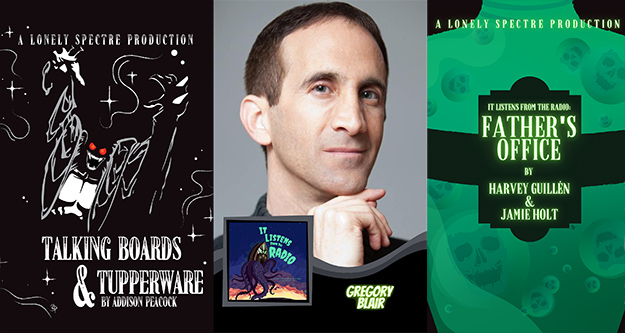 Flexing my voiceover skills in IT LISTENS FROM THE RADIO.
Throughout the November election drama, I did more writing consulting and a live reading of new comedy pilots. But, the big news came when...

...I signed paperwork to sell my screenplay BEHIND THE SMILE: The Story of Hattie McDaniel! More details--including our leading lady--to be announced in January!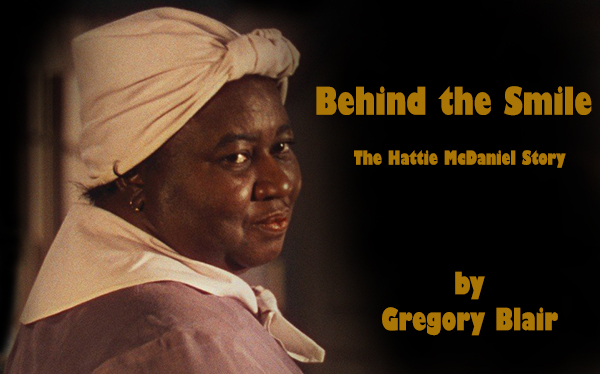 My latest script to be produced in 2021!
December gifts included partaking in readings of Nicholas Tana's biopic "Fire the Surgeon General" and being courted to write two new screenplays!
Not many red carpet photos to share, due to the pandemic, but here's a pair from pre-Covid events where my dorky face was inflicted upon the unsuspecting masses.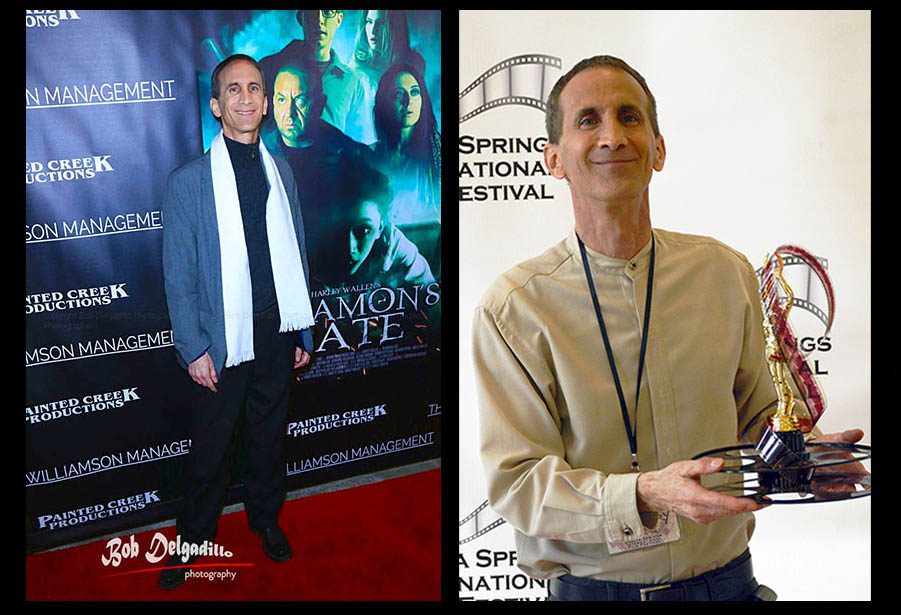 At the premiere of Harley Wallen's Agramon's Gate(left)
and The Bonita Springs International Film Festival (right).
Finally--as always--I send warm wishes to all you who have stumbled upon this recap. Be kind to yourselves, to others and to animals. Do helpful, constructive things. Be patient. Be grateful. Spread love and warmth wherever you go.

And be fabulous!
~Gregory
Have you see my movies?
My comedy/horror
GARDEN PARTY MASSACRE
and my mystery/thriller,
DEADLY REVISIONS
starring Bill Oberst Jr.
are both on Amazon Prime!
GARDEN PARTY MASSACRE
:
Click here
DEADLY REVISIONS
:
Click here