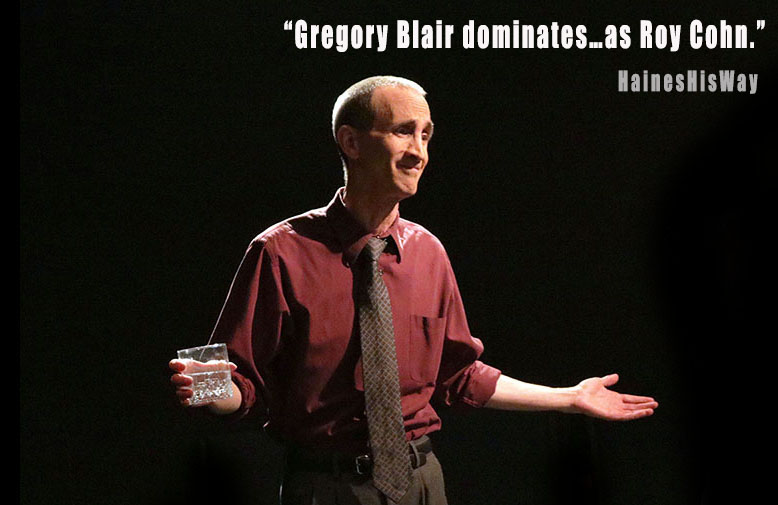 A bucket list role...in a play for the ages. Roy Cohn in ANGELS IN AMERICA.
If
you're reading this...congratulations! You survived another year! Me, too! And here's what I got up to...
January had me collaborating with Jason Horton on the script for his new creature feature CRAVING in which I am also playing the character of Travis. Then I filmed the role of Kyle in FAVORITE SON, an LGBTQ thriller I co-wrote with Larry Altmayer. Rehearsals for ANGELS IN AMERICA began and I also made headway on my new horror drama script THE UNFAMILIARS.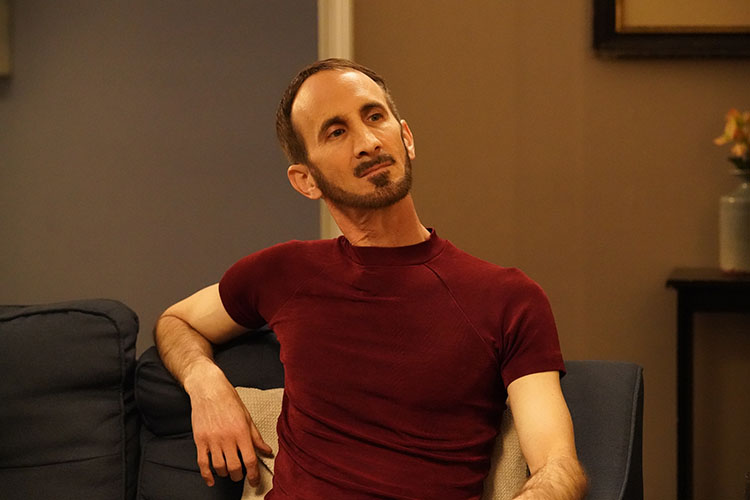 As shady Kyle in FAVORITE SON
February brought the announcement of my taking on the lead role in Chase Dudley's quirky crime thriller THE DESPERATE, which I also helped write. And I forged ahead on THE UNFAMILARS as rehearsals for ANGELS IN AMERICA continued.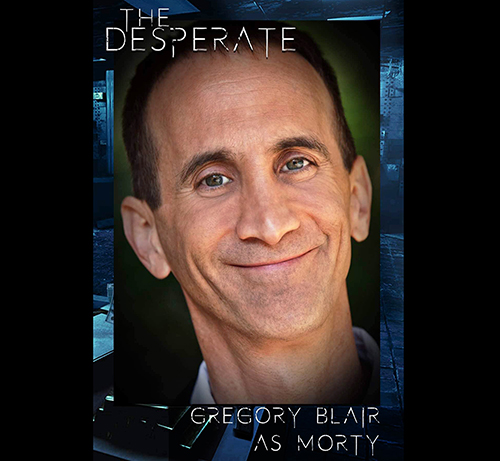 Announced as Morty in THE DESPERATE
In March, director Brian Luciano Barsuglia asked me to play a role in a scene with leading lady Elissa Dowling for his new film AMBER ROAD which we shot later in the month. Rehearsals for ANGELS IN AMERICA began to pick up steam and I finished THE UNFAMILARS.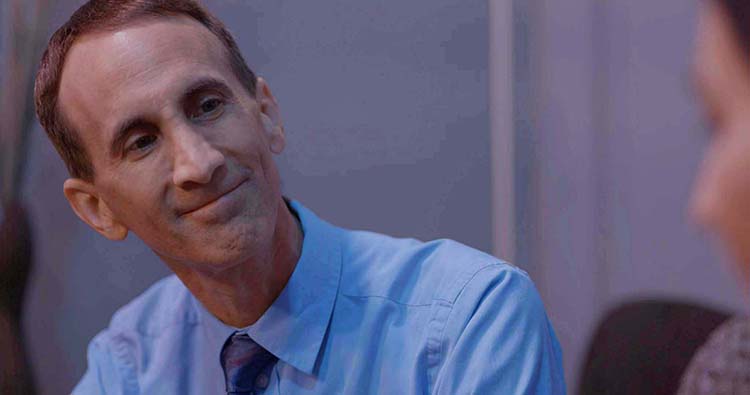 As sympathetic Bobby Pearson in AMBER ROAD
April found me doing guest spots on two great podcasts: Paul Zeidman's Creative Writing Life Podcast (listen here) and John Ward's One Film/One Filmmaker (watch here).

Then ANGELS IN AMERICA opened to cheering audiences and glowing reviews, including one from Rob Stevens that raved "Mulhearn and his cast make every word, every emotion hit its target." Stage Raw called my performance a "stand out" and the show made their TOP TEN list for Theatre in L.A.!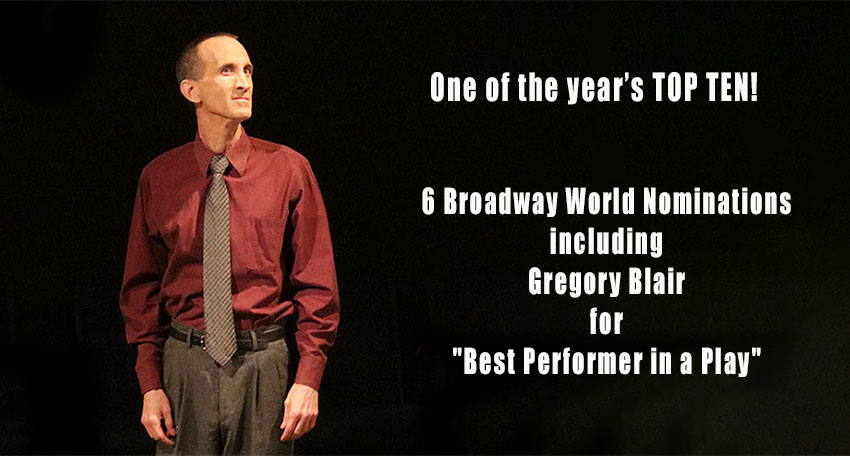 Playing the hilariously hateful Roy Cohn in ANGELS IN AMERICA
May meant the final performances of ANGELS IN AMERICA, doing a video commentary about Adam Steigert's The Horrific Evil Monsters (which you can watch here), and the release of the official trailer for Romane Simon's drama #FAMILYMAN where I play the lead antagonist Eli Jackson. You can watch that here. Then, finally, filming Jason Horton's CRAVING.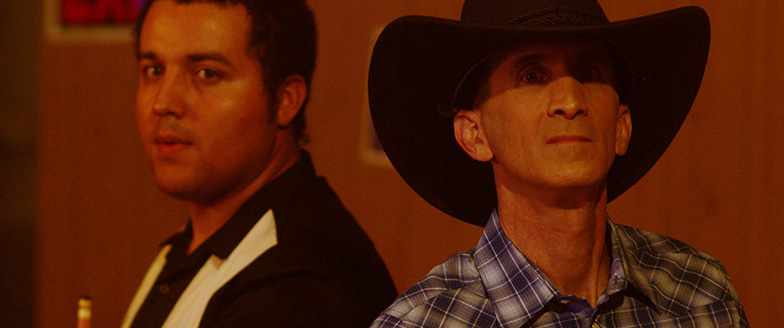 As Travis in CRAVING, alongside Rudy (Frankie Guzman)
In June, I played Mark in Harold Katlov's FOMO for the West Hollywood Pride Play Reading Festival. (You can watch that here). I also helped a writing consulting client with the novelization of one of their screenplays. And the 10-year anniversary cut of my psychological thriller DEADLY REVISIONS was official announced! Watch the brand new trailer below.
July found me appearing as a guest with Larry Altmayer on the LGBT CHAT RADIO podcast. We chat about FAVORITE SON, filmmaking and more. You can listen to that here. It was also an unusally busy month for auditions.
In August, I did a revision of the pilot for BOOGIE BUGS--the new animated musical series about a jazz band of insects.
September had me contracted by PaintBox Productions to pen MUSIC IS MY VISION--a short biopic about blind musician Rob Jones--and Ghost Machine Productions hit me up to write WET SPECIMEN--a new horror feature they plan to produce next year.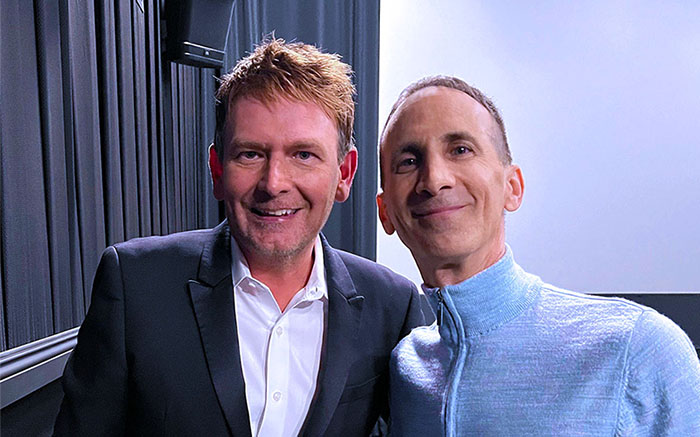 With Brandon Walker at the GHOSTS OF HIROSHIMA screening
In October, I attended the screenings of the Michael J. Epstein and Sophia Cacciola mockumentary The Once and Future Smash and Brandon Walker's Ghosts Of Hiroshima. I also was interviewed on The Straight Shooters Podcast. And I finished the first draft of WET SPECIMEN.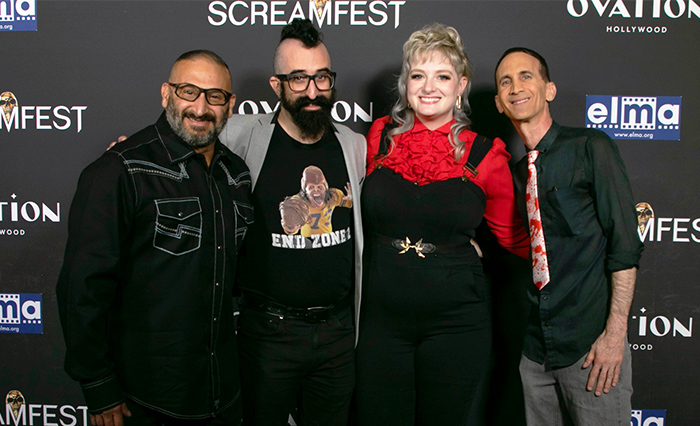 With Michael J. Epstein, Sophia Cacciola and Joe Castro
at the Screamfest screening of "THE ONCE AND FUTURE SMASH".
November brought the honor of a Broadway World "Best Performer in a Play" nomination for my role as Roy Cohn in "Angels in America". I also hit the Mahal Brothers west coast premiere of NIGHT OF THE TOMMYKNOCKERS, completed a made-to-order rewrite of WET SPECIMEN and was interviewed by Ian Boothby on Cloverleaf Radio which you can listen to here.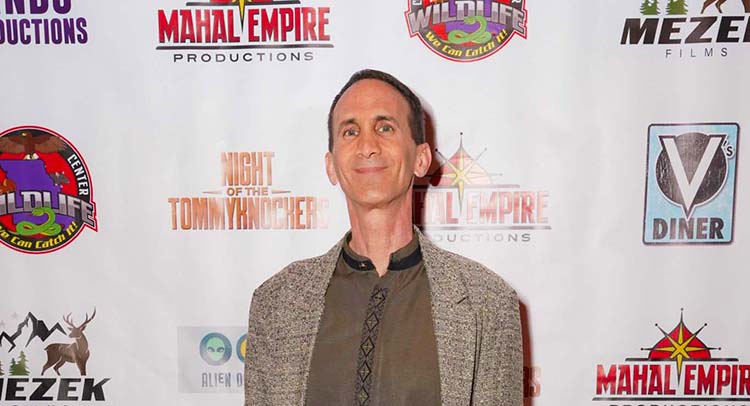 At the red carpet premiere of NIGHT OF THE TOMMYKNOCKERS.
December gifts included the premieres of AMBER ROAD and Aaron Mento's 16 BITS. I was a guest on the Ryoichi Dowling Show (air date TBD) and the 10-year Anniversary cut of DEADLY REVISIONS began its premiere, members-only run on The Killer Movie Channel. Other streaming platforms and the DVDs and Blu-rays (with cast and crew interviews) are due out early 2023, so save that holiday gift money!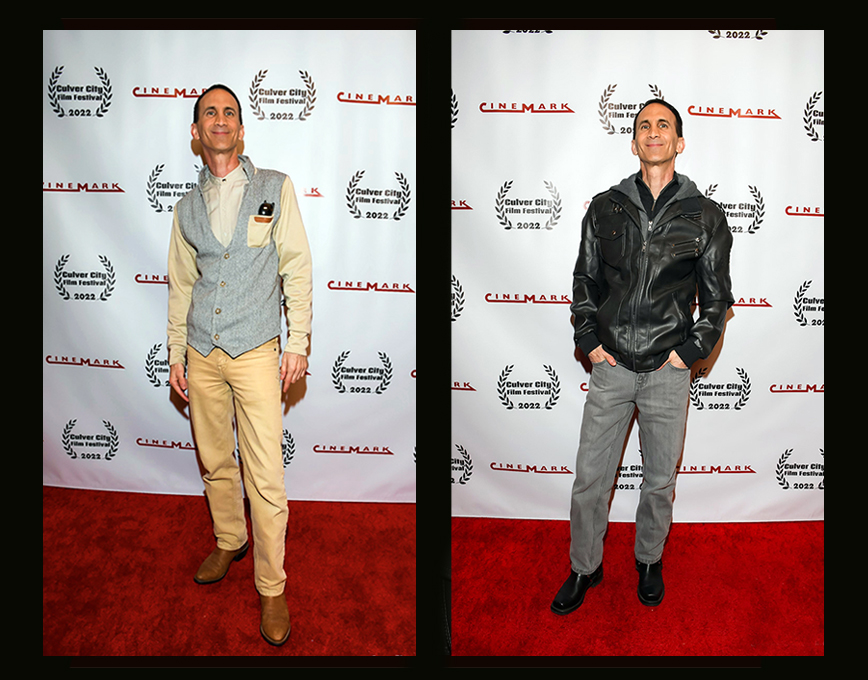 At the premieres of B. Luciano Barsuglia's AMBER ROAD...and Aaron Mento's 16 BITS .
And that's a wrap! I'll end--as I always do--sending warm wishes to all you who have stumbled upon this recap. Be kind to yourselves, to others and to animals. Do helpful, constructive things. Be patient. Be grateful. Spread love and warmth wherever you go.

And be fabulous!
~Gregory
For links to my movies books and more: